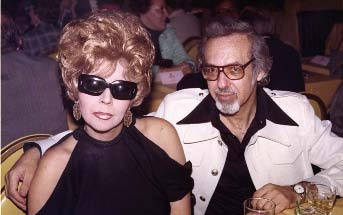 By Nicole Sperling and Gregg Goldstein
PARK CITY, Utah (Hollywood Reporter) – Magnolia Pictures has nailed a deal for North American rights to "Crazy Love," a happily-ever-after documentary about a spurned lover and the woman he married years after he hired thugs to blind her.
In the first theatrical deal of the Sundance Film Festival, which began Thursday, Magnolia bought domestic rights Saturday for mid-six figures.
Director Dan Klores, a New York publicist, said he remembered reading contemporary reports about Linda and Burt Pugach: In 1959, the jealous attorney had lye thrown in Linda's face because he thought he was losing her to another man. But it wasn't until Klores read a New York Times story about the couple who got married as soon as Burt was released in 1974 that he decided to pursue the project. The Pugaches traveled to Sundance to help promote the picture.